Enreps, LLC
Our vested commitment...Your project success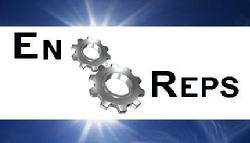 ---
Founded in 2002 as a Commissioning, Energy Management, and Controls Consultant in the Refrigeration, HVAC, and Energy Industries. Enreps has developed commissioning software, "Report Cx" and implemented innovative technologies related to sustainable refrigeration, HVAC, and building management systems. Enreps, LLC is verified as a Veteran-Owned Small Business.
30 YEARS EXPERIENCE
Supermarket and Retail maintenance, energy management and controls.
QUALIFIED FIELD TECHNICIANS
Familiar with most refrigeration HVAC systems and controls.
DEDICATED
Reduce Energy
Reduce Maintenance Costs
Enhance the Environment